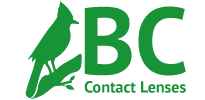 Thank you for visiting BC Contact Lenses. We are currently in the midst of completing our
website. During this time we encourage you to browse our products and ask us any questions.
However, orders will not be processed until everything is complete. We apologize for any
inconvenience. The website will be complete in early May 2017. We will have an update again
shortly. Hope to see you again soon!
In the meantime, please leave us your email if you would like to be the first to know when the
website is complete and receive 25% off your first order!